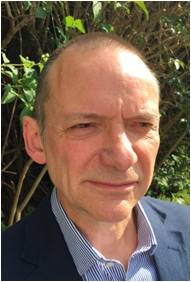 Peter Jackson is Professor of Human Geography at the University of Sheffield.  His research focuses on commodity culture and the geography of consumption with a particular interest in food. Previous projects include an ESRC-funded project on consumption and identity in North London (published as Shopping, Place and Identity, Routledge, 1998); ESRC-funded research on the production, content and readership of men's lifestyle magazines (published as Making Sense of Men's Magazines, Polity Press, 2001); a collaborative study (with colleagues at Royal Holloway and UCL) of commodity culture and South Asian transnationality, funded through ESRC´s Transnational Communities Programme and culminating in the publication of Transnational Spaces (Routledge, 2004); an ESRC-funded study of retail competition and consumer choice (with colleagues at Lancaster and MMU); and a study of food commodity chains, funded via the AHRC-ESRC Cultures of Consumption programme.
Peter Jackson has over 30 years' research experience, focusing on food and consumer culture. He directed the 'Changing Families, Changing Food' research programme, funded by the Leverhulme Trust (2005-8), and led a major project on Consumer anxieties about food, funded by the European Research Council (2009-13).  Recent work includes a project on 'Food, Convenience and Sustainability' (2014-17) funded via the ERA-Net SUSFOOD programme and an ESRC-funded study of fresh food in the UK and Portugal (2016-18). Peter Jackson was also  Member and Chair of Social Science Research Committee, Food Standards Agency (2008-2017).
Peter Jackson is Fellow of the Academy of Social Sciences (2001) and Fellow of the British Academy (2017).
___________
D.Phil Geography, Oxford University
Publications universitaires récentes :
JACKSON, P. and the CONANX group. 2013. Food Words,  Bloomsbury.
JACKSON, P. 2015. Anxious Appetites: food and consumer culture, Bloomsbury.
JACKSON, P. et al. 2018. Reframing Convenience Food, Palgrave Macmillan.